Hello there! Summer is officially here, and what goes best with those warm, sunny days? Not hot coffee, that's for sure! Today, we are going to show you how you can feel refreshed and caffeinated all day with one of our faves: cold brew coffee. To start, you'll need the following:
1/3 cup whole beans
1 1/2 cup cold water
Ice
Milk
Coffee Press
Spoon for stirring coffee
Grinder
Today we are going to be using the Timolino 20 oz. Presto Vacuum Coffee Press in Pearl White. The Presto is made out of 18/8 stainless steel both inside and out, and the vacuum insulation holds your coffee at desired temperatures all day long. Bonus, it comes in 6 beautiful colors!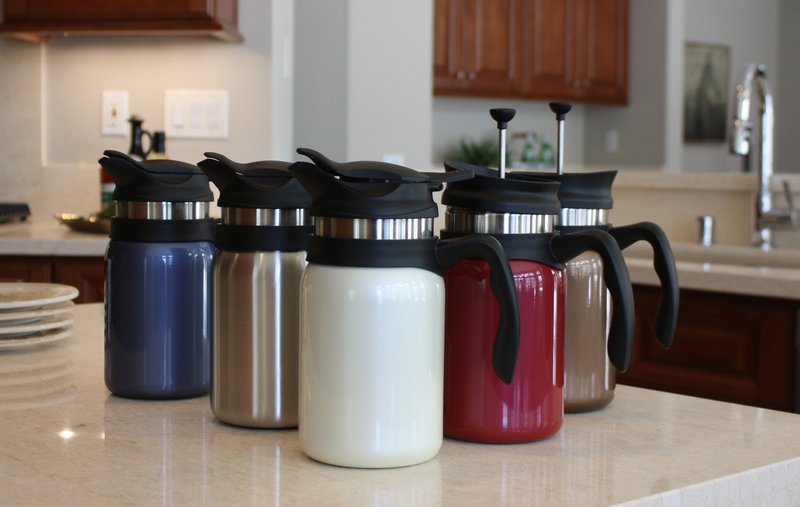 Start off by grinding your beans into a coarse grind. If you grind the beans too fine, they'll be small enough to get through the mesh filter on the coffee press, which completely defeats the purpose. If the grounds are too big, the water won't extract as much of that rich and deep flavor we want.

Once you have your coffee grounds, pour them into the presto coffee press along with the cold water. Stir the coffee and water until they are completely blended together. Next, place the lid over it with the plunger in the "up" position.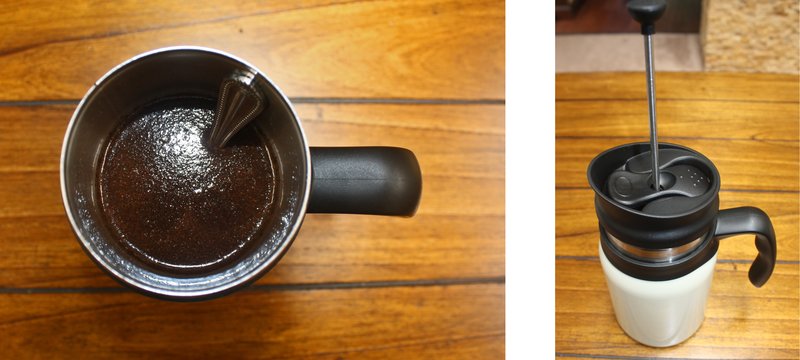 The Presto should stay in a cool, dark place anywhere between 6 and 24 hours. For our coffee, we will place it in the refrigerator for 15 hours. Your times may vary depending on your patience and when you start brewing it. If you'd like your coffee to be ready by the time you leave for work in the morning, we suggest preparing it at about 5 or 6 o'clock the evening before.
Once you've allowed your coffee to steep for the recommend time, take it out of the refrigerator and simply push down the plunger slowly — very slowly — to filter the grounds from the coffee.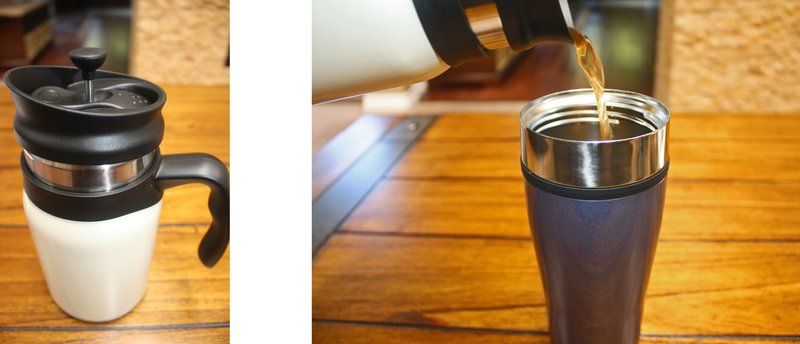 Finally, put some ice into your favorite Timolino travel mug (we're using the 16 oz. Icon Vacuum Travel Tumbler) and pour your cold brew to dilute it. Add some milk or sweetener if you'd like, or simply drink it black and enjoy the rich, bold taste. Your drink will stay ice cold all day thanks to our vacuum Icon. Any left over coffee? Save it for tomorrow! Cold brew coffee can be stored for up to two weeks before it goes stale!